About Us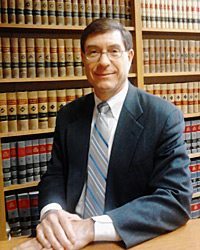 Bruce J. May has been helping individuals, businesses and families with their legal issues for over 25 years.  Bruce's practice area encompasses:  (1) Estate planning, including the establishment of Wills, trusts, powers of attorney, advance directives and other areas of non-probate planning; (2) Corporate law, including business formation, buy-sell agreements, contracts, liquidation, sale of businesses and preparation of minutes; (3) Real estate, including sales, zoning issues, landlord/tenant issues and any other real estate related legal concerns; (4) Elder law to help families maneuver through the Medicaid process and assist with asset protection in case of future or pending nursing home care; and (5) Probate and trust administration to help clients navigate through the traumatic experience of disbursing a loved one's assets after death.  Our experience has helped hundreds of families settle probate or non-probate estates.  We have been located in Barberton, Ohio since 1985 and are now located close to Barberton in Norton Ohio.  We serve clients in Summit, Wayne, Medina, Stark and Portage Counties.
Civic and Charitable Volunteer Work
Attorney May strongly supports local civic and charitable organizations.  Attorney May is a current member and past President of the South Summit (fka Barberton) Chamber of Commerce, a current member and past President of the Barberton Rotary Club, past President of the Barberton Jaycees, he is on the Board of Advisors for the Daughters of Divine Charity, and he is on the Board of Directors for the Barberton Community Foundation.